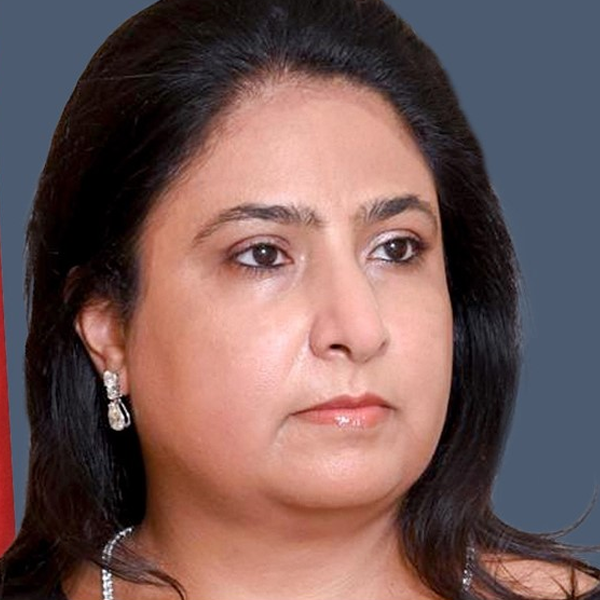 Her Excellency Dr Shaikha Rana
bint Isa bin Daij Al Khalifa,
Secretary-General and Deputy Chairperson
of the Board of Trustees
Higher Education Council
2nd Conference in the Middle East on
The Industrial Application of AI
AI plays key role in future of Higher Education, from personalised learning to autonomous generation of curriculums to support and empowerment of learners.
Chairman
of the conference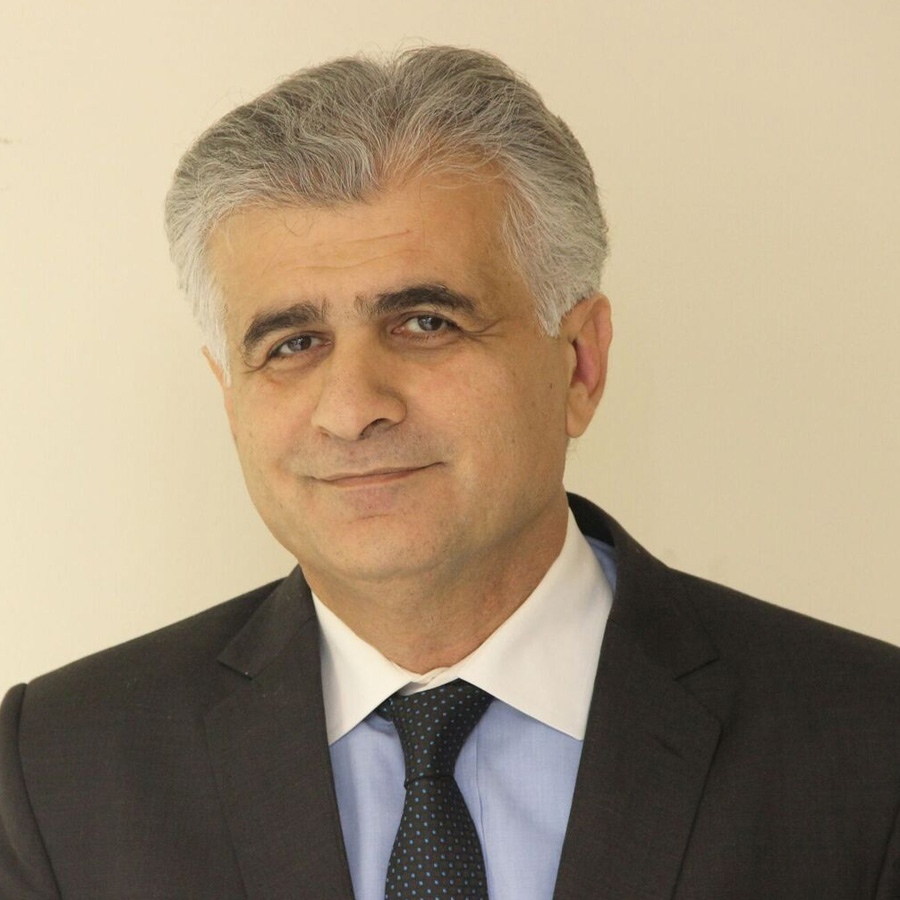 President, IGOAI Community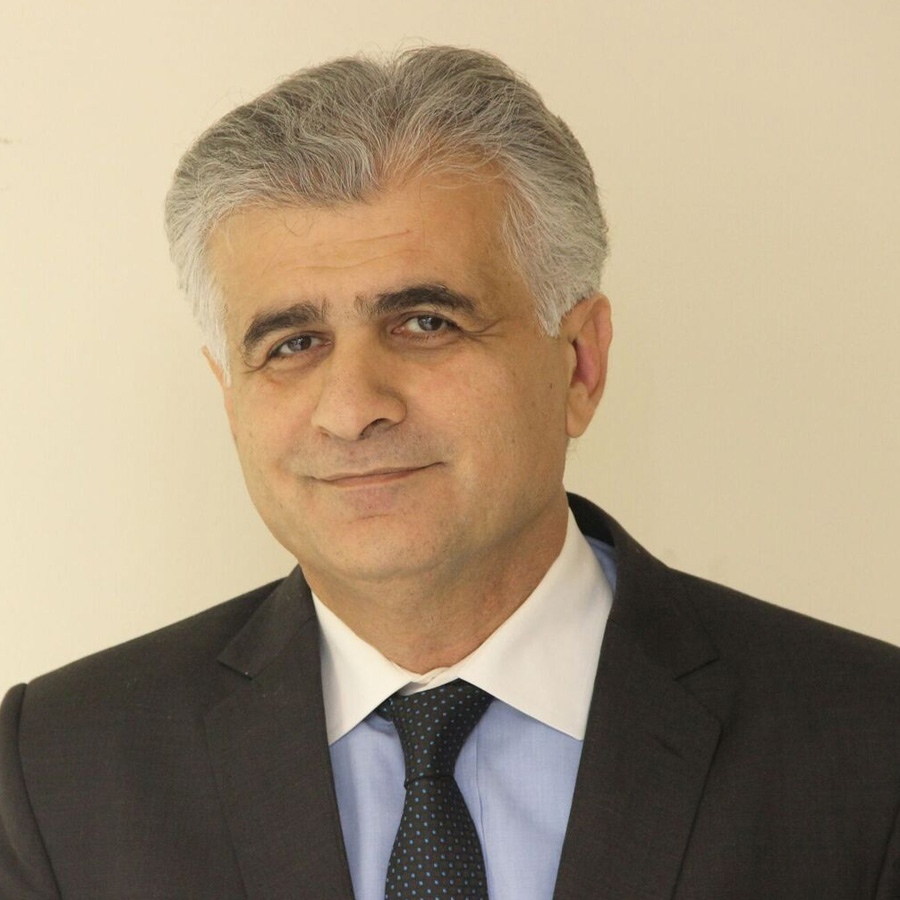 President, IGOAI Community
Dr. Haji is a veteran in the field Information and Communications Technology with over 3 decades of robust experience in implementing IT strategies to move applications/infrastructure, formulating vision, improving vision/culture, innovation and change management . With hands on expertise in reorganizing operations, managing core infrastructure including servers, storage, network, collaboration, application, middleware products. Deft in IT infrastructure management, management of heterogeneous networks, information security and service delivery as well as it regulatory compliance. Proven ability to affect transformational change across a range of operational areas and create a sustainable difference to a business's operational performance.
Manage large scale delivery assignments for various platform technologies coupled with established credibility in providing domain support for managing operations round the clock while establishing command center and security operation.
He is continuously conducting research in Artificial Intelligence and Organizational Change, exemplified by his publications on latest technologies and how to be leveraged operationally and economically in organizations. He lead the entire Information Technology department in Gulf Air and implemented numerous cutting edge projects and technologies. He managed to achieve over 40 prestigious awards including 15 distinguished CIOs (Chief Information Officer). He formerly served on the board of directors of a leading hospitality and tourism technology provider in the Middle East and on SITA Council representing Middle East and North Africa. He has the ability to implement processes for improving IT Services entailing continual service improvement, service operations, service transition and service design & strategy.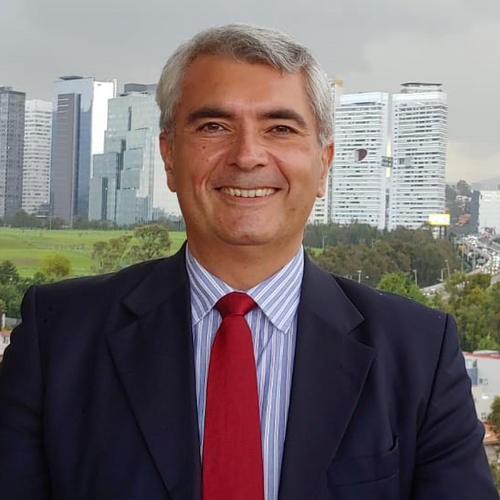 Professor of Constitutional Law at the University of Valencia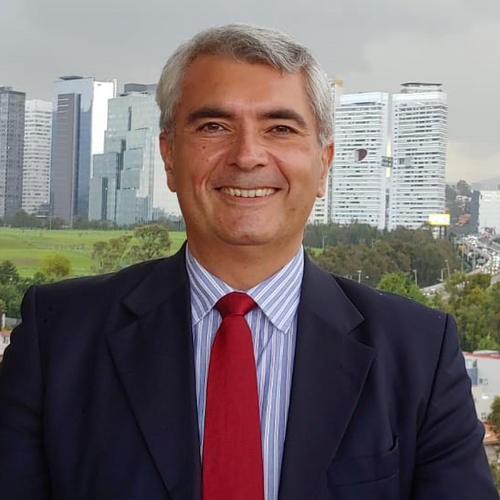 Professor of Constitutional Law at the University of Valencia
Lorenzo Cotino Hueso, Professor of Constitutional Law at the University of Valencia ("Catedrático), former judge of the High Court of Justice of the Valencia Region (2000-2019).
PhD in Law and Graduate and Advanced Studies in Political Science, Guest professor at Konstanz (Germany) since 2004 and honorary professor of Universidad Naciona of Colombia and U. Católica de Cuenca (Educador). Author or editor of 20 books, he has written over 150 scientific articles and book chapters. OdiseIA Privacy Director. President since 2004 of National Association www.derechotics.com
Professor of Constitutional Law Univ. Valencia.
Judge Superior Court of Justice Valencian Community 2000-2019.
Member of the Transparency Council C. Valenciana since 2015 (independent transparency authority)
Coordinator of the www.derechotics.com Network of ICT Law specialists since 2004.
INAP Award, M. Defense, Army, Doctorate Extraordinary, City of Sciences.
Doctor and Bachelor of Law (U. Valencia), Master in Fundamental Rights (ESADE, Barcelona), Bachelor and Diploma in Advanced Studies of Political Science (UNED).
He has written or coordinated 16 books, 123 articles or chapters and 312 papers on Internet freedom, e-Administration, data protection, open government and artificial intelligence.
Guest professor in Konstanz (Germany) since 2004 and from various Colombian universities (Honorary Prof. National University of Colombia and U. Católica de Cuenca, Ecuador).
Principal researcher since 2004 of 15 national projects on Law and new technologies, as well as regional and international projects, currently on digital transformation, robotics and algorithms.
Director of the first official Master's Degree in Law and ICT and currently Diploma title in data protection.
ORCIDNA0003-2661-0010. Google Scholar - Index H13, index i10 is 19.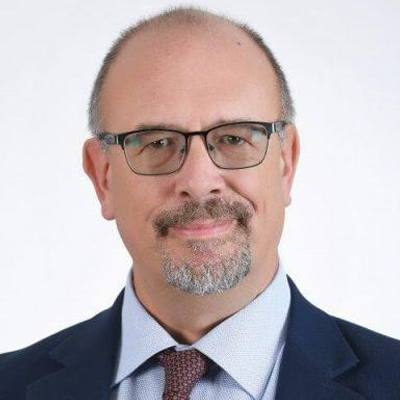 Senior Director of the Robotics and Intelligent Systems Institute, and Director, C2PS, Khalifa University (UAE)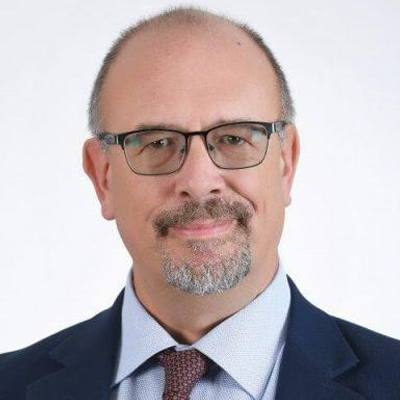 Senior Director of the Robotics and Intelligent Systems Institute, and Director, C2PS, Khalifa University (UAE)
Ernesto Damiani is a Full Professor at Università degli Studi di Milano (Italy), Senior Director of the Robotics and Intelligent Systems Institute, and Director of Center for Cyber Physical Systems (C2PS) within Khalifa University (UAE). He is the leader of the Big Data area at Etisalat British Telecom Innovation Center (EBTIC), and President of the Consortium of Italian Computer Science Universities (CINI). He is also part of the ENISA Ad-Hoc Working Group on Artificial Intelligence Cybersecurity. Ernesto's areas of interest include cyber-physical systems, Big Data Analytics, Edge/Cloud security and performance, Artificial Intelligence, and Machine Learning. Ernesto Damiani has pioneered model-driven data analytics. He has authored more than 660 Scopus-indexed publications and several patents. Ernesto has been a recipient of the Research and Innovation Award from the IEEE Technical Committee on Homeland Security , of the Stephen Yau Award from the Service Society, of the Outstanding contributions Award from IFIP TC2, of the Chester-Sall Award from IEEE IES, of the IEEE TCHS Research and Innovation Award, and of a doctorate honoris causa from INSA – Lyon (France) for his contribution to Big Data teaching and research.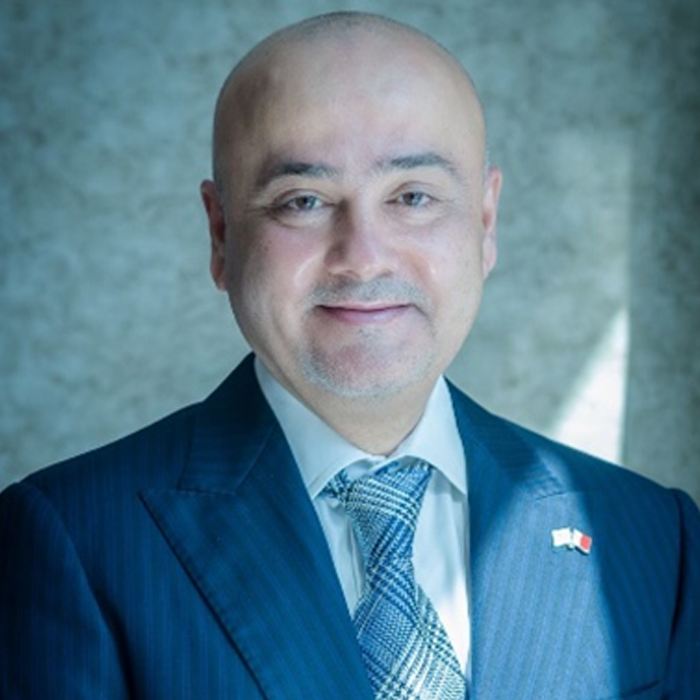 Chief Power Officer, Aluminium Bahrain BSC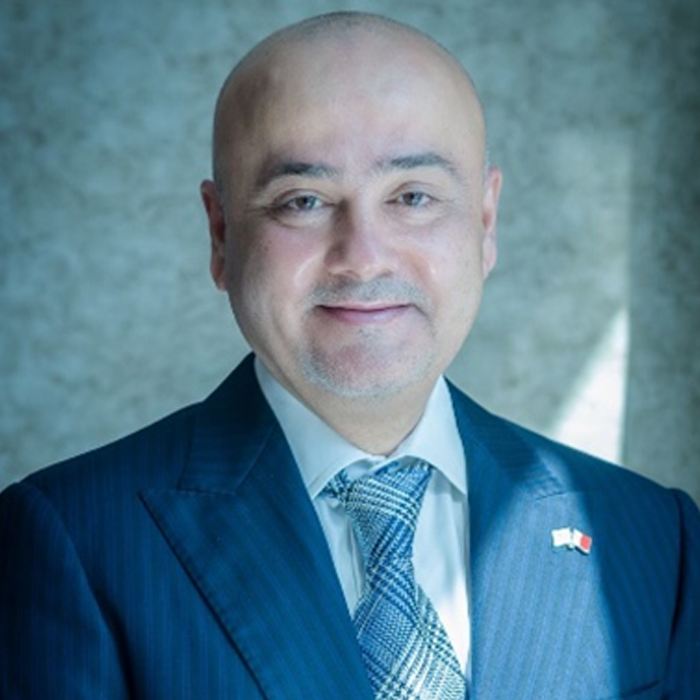 Chief Power Officer, Aluminium Bahrain BSC
Amin Sultan holds Chief Power Officer position of Alba's 3665 MW ISO Power & Utilities. He was in charge of the construction Potline 6 expansion project for the new 1800 MW Power Station 5 using H-class gas turbine technology and current construction of 680MW block 4 power block with J-class technology. He also oversees Alba wide property and business interruption all risks insurance. He has been with Alba since 1997.
Amin played instrumental roles in Alba's organization restructuring process in 2010, implementation of Lean & Six Sigma tools during STAR project 2011/2012 and finally cost saving Titan project and AlHassalah.
Before joining Alba, he spent 5 years at the leading Japanese control and instrumentation firm, Yokogawa, wherein his role covered engineering, maintenance and projects experiences in vast industries such power & utilities, refineries, and petrochemicals.
Amin holds M.Sc in Electrical Engineering from University of Bahrain and an MBA from ESSEC Business School. He has also attended various Executive Management Programs at University of Chicago Business School and University of Cranfield School of Management.
Outside of work, Amin Sultan enjoys spending time with his family, playing golf and reading.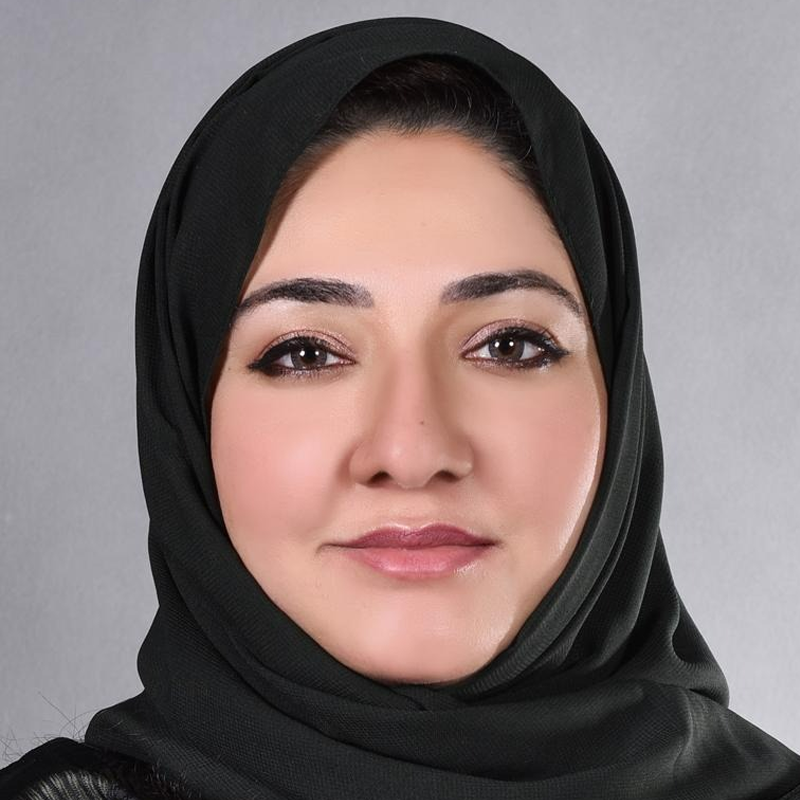 Director, National Center for Data Analytics and AI, KACST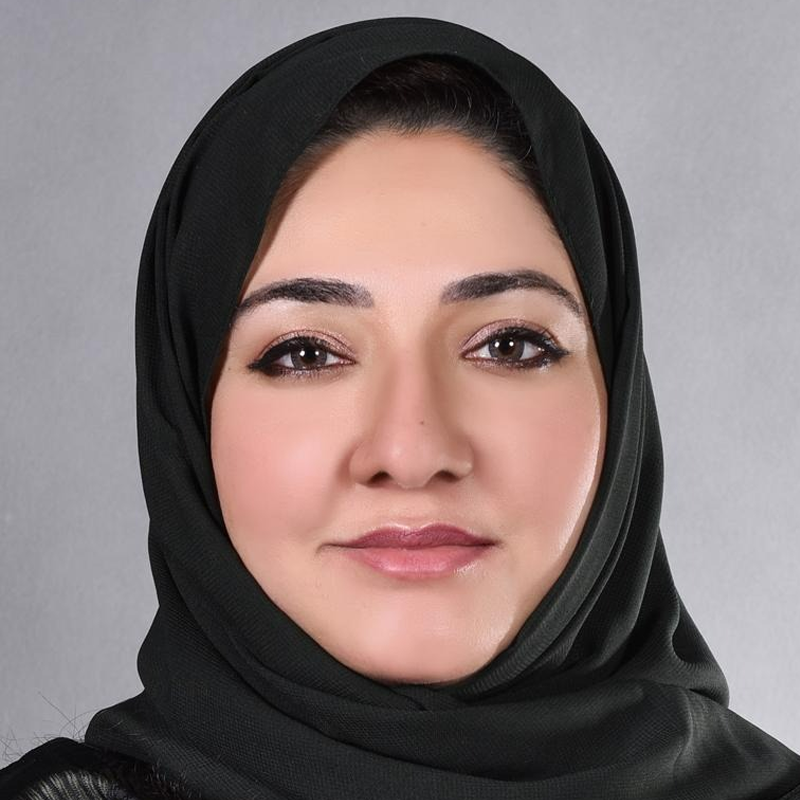 Director, National Center for Data Analytics and AI, KACST
Alia O. Bahanshal is an AI & Data Analytics professional with proven experience. Most recently, she worked at KACST as Director of the National Center for Data Analytics and AI with their AI Infrastructure team to build several platforms for Human Language Technologies, Social Media Analytics, Data Mining, Computer Vision, and IoT Analytics. She received her Ph.D. In Computer Science from King Saud University and published a significant number of scientific research papers in the areas of Semantics & Data Analytics. In 2020, she was an advisor to the G20 Digital Economy Task Force in the Data science field. She is a member of several scientific committees, initiatives, and projects in Saudi Government Sectors. She and her team dedicated their time and knowledge to mitigating the impact of Covid-19 via several scientific projects using AI & Data
Analytics technologies. In September 2021, she was awarded IDC Excellence Awards 2021, Women in Technology & Business 2021, for positively impacting the business outcomes, work cultures, and levels of innovation required for more significant financial performance. And for successfully reducing the impact of a lack of gender diversity in IT organizations and underscoring the need to expand mentoring programs that develop female leaders—also, Listed as one of IDC's Top 50 Female Achievers Middle East 2021 in Business & Digital Transformation Leaders of the Year. In 2022, she was listed on MIT Business Review Top 30 Arabic AI Experts List.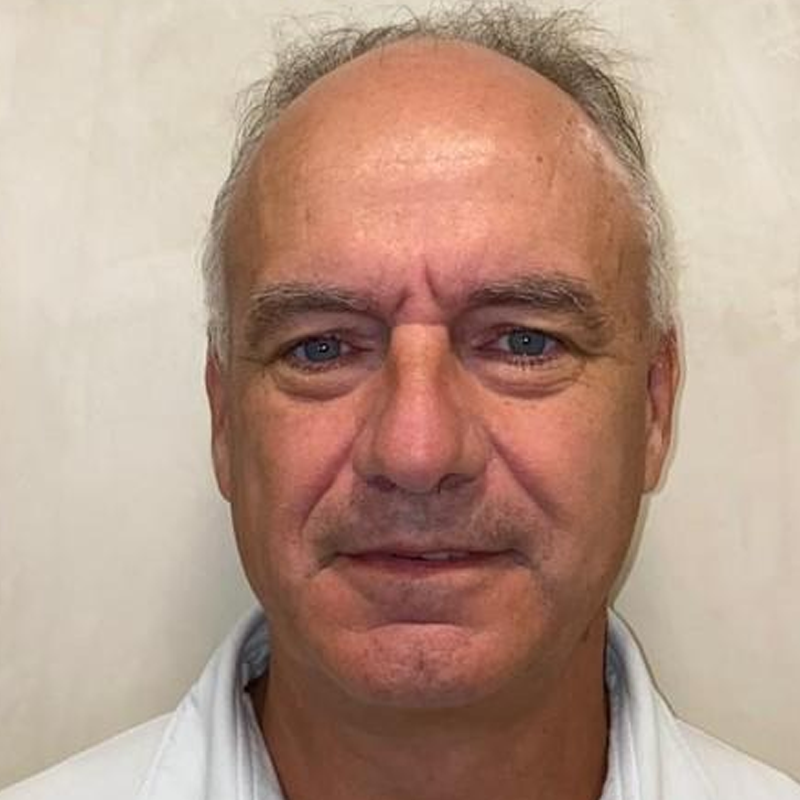 HPC, AI, Higher Education and Research Sales Nvidia | Spain & Portugal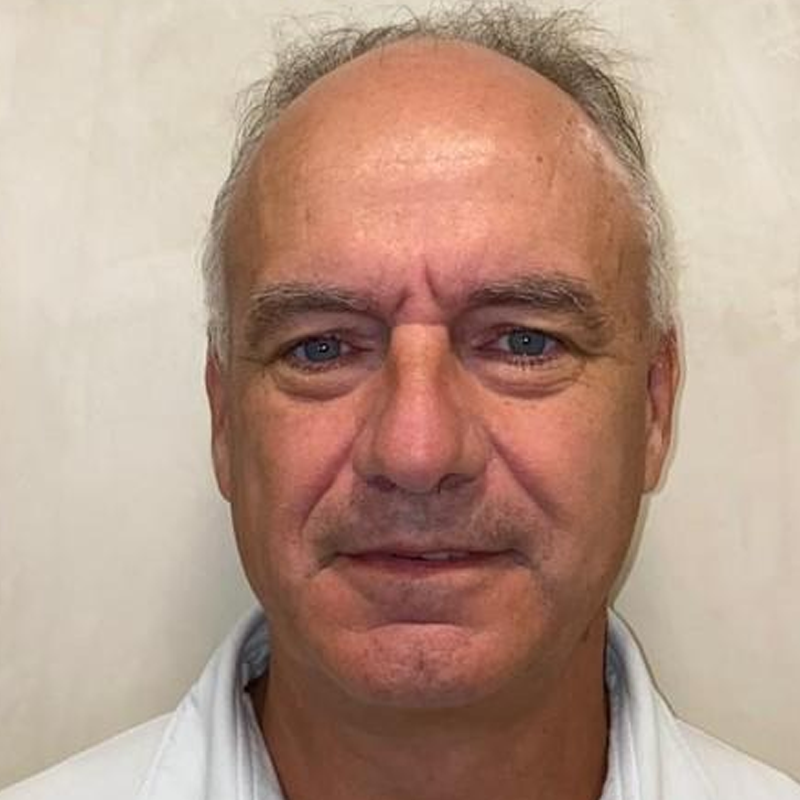 HPC, AI, Higher Education and Research Sales Nvidia | Spain & Portugal
Declared passionate technophile, graduated in industrial engineering and with an MBA from IESE, he began his professional career hopping between London and San Francisco as a programmer to return to Spain years later to work for PWC consulting,... until its acquisition by IBM where he spent 23 years in many different positions, since September 2021 he manages the NVIDIA Higher Education & Research business in Spain, Portugal, Middle East and some additional HPC centers. Over 8 years experience in applied AI in areas as interesting as health or education and now, from his position at NVIDIA, he tries to help catalyze the adoption of AI on a large scale and its convergence with HPC.
Guests Arrival and Registration
Dalal Buhumeida, Event MC
Welcome note by Conference Chairman
Dr Jassim Haji, President, International Group of Artificial Intelligence
H.E. Dr Shaikha Rana bin Isa bin Daij Al Khalifa
Secretary General of the Higher Education Council
Deputy Chairperson of the Board of Trustees of the Higher Education Council – Bahrain
Applications, Regulation and Language for AI in higher education
Dr. Lorenzo Cotino Hueso, Professor of Constitutional Law at the University of Valencia
AI-Driven Teaching in Cyber-security
Dr. Ernesto Damiani, Senior Director of the Robotics and Intelligent Systems Institute, and Director, C2PS, Khalifa University (UAE)
Alba's Roadmap Industry 4.0
Amin Sultan, Chief Power Officer, Aluminium Bahrain BSC
AI Innovation in Higher Education : Opportunities and Considerations
Dr. Alia O. Bahanshal, Director, National Center for Data Analytics and AI, KACST
Artificial Intelligence to help overcome real life challenges
Javier Pemán, HPC, AI, Higher Education and Research Sales Nvidia | Spain & Portugal