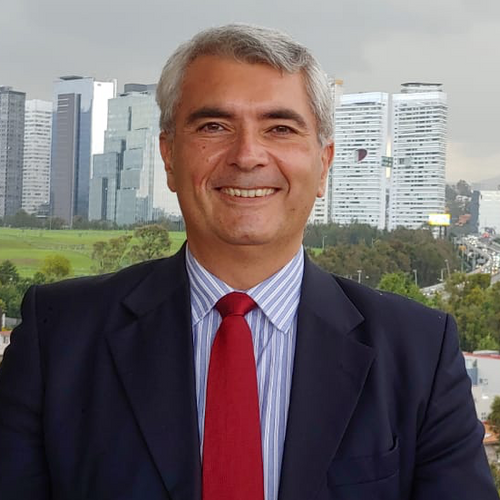 Dr. Lorenzo Cotino Hueso
Professor of Constitutional Law at the University of Valencia
Lorenzo Cotino Hueso, Professor of Constitutional Law at the University of Valencia ("Catedrático), former judge of the High Court of Justice of the Valencia Region (2000-2019).
PhD in Law and Graduate and Advanced Studies in Political Science, Guest professor at Konstanz (Germany) since 2004 and honorary professor of Universidad Naciona of Colombia and U. Católica de Cuenca (Educador). Author or editor of 20 books, he has written over 150 scientific articles and book chapters. OdiseIA Privacy Director. President since 2004 of National Association www.derechotics.com
Professor of Constitutional Law Univ. Valencia.
Judge Superior Court of Justice Valencian Community 2000-2019.
Member of the Transparency Council C. Valenciana since 2015 (independent transparency authority)
Coordinator of the www.derechotics.com Network of ICT Law specialists since 2004.
INAP Award, M. Defense, Army, Doctorate Extraordinary, City of Sciences.
Doctor and Bachelor of Law (U. Valencia), Master in Fundamental Rights (ESADE, Barcelona), Bachelor and Diploma in Advanced Studies of Political Science (UNED).
He has written or coordinated 16 books, 123 articles or chapters and 312 papers on Internet freedom, e-Administration, data protection, open government and artificial intelligence.
Guest professor in Konstanz (Germany) since 2004 and from various Colombian universities (Honorary Prof. National University of Colombia and U. Católica de Cuenca, Ecuador).
Principal researcher since 2004 of 15 national projects on Law and new technologies, as well as regional and international projects, currently on digital transformation, robotics and algorithms.
Director of the first official Master's Degree in Law and ICT and currently Diploma title in data protection.
ORCIDNA0003-2661-0010. Google Scholar - Index H13, index i10 is 19.
07 MAR DAY ONE
Future of AI Judicatory in Europe
Dr. Lorenzo Cotino Hueso, Professor of Constitutional Law at the University of Valencia